Request a Free Trial
Try them for yourself and see what a difference our products make!
Schedule now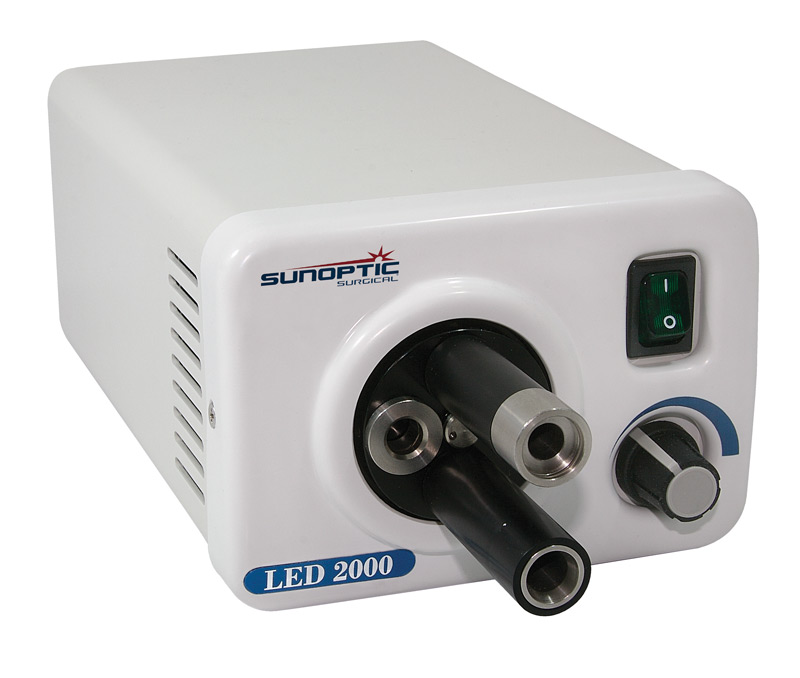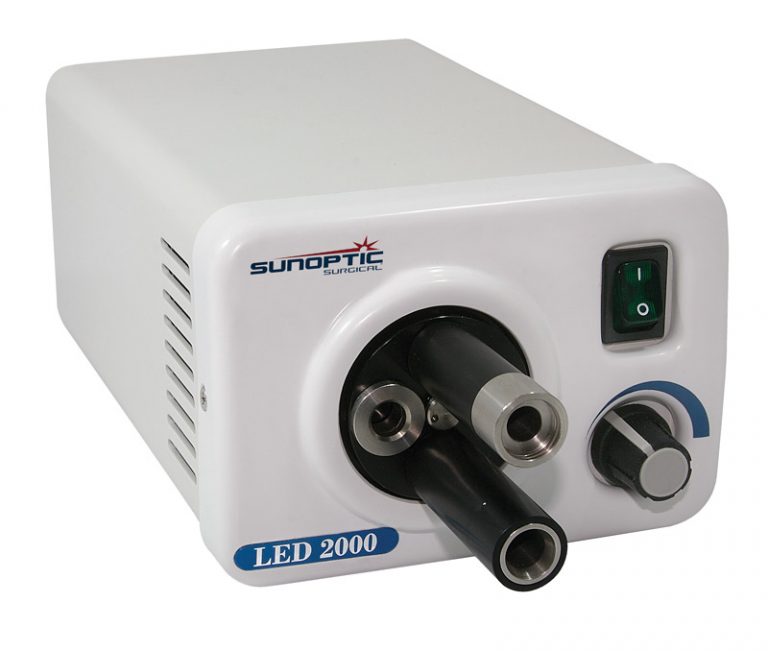 ENT/ORL, general, and pediatric surgeons use Sunoptic's compact LED2000 surgical light for high-efficiency optics, brilliant daylight quality light, 6500k color temperature, and 50k hour-LED life
The LED2000 Light Source is a compact, efficient sources of brilliant "daylight" quality light, having a color temperature of 6500k and typical LED life of 50,000 hours. The LED2000 is a premium unit that utilizes a new, high efficiency optics design that increases light output.
Resources
Specifications
50W Solid State LED Light
Compact, efficient, durable "daylight" light
Premium LLS-2000 utilizes new high efficiency design
Color temperature: 6500° K nominal
Typical LED life: >50,000 hours
Low power consumption: 52W typical
Electronic (PWM) intensity control from 0-100%
Four-port turret and single port versions available
Standard ports are ACMI, Olympus, Storz, and Wolf, other ports available
Accepts 100-240V AC, 50/60 Hz input power for worldwide operation
Regulatory: UL60601-1, CAN/CSAC22.2 No. 601.1, EN60601-1-2; CE marked
Dimensions: 4.65" W x 3.32" H x 7.25" D (~10" overall)
Weight: 1.14 kg (2.5 lbs)
Ordering Information
SSL-2000T-K LED-2000 lightsource with "K" cord
SSL0070T – Sunoptic Floorstand
SG40-110-VHB – GREY "RCS" HB, 110MM VAR. SPOT MODULE, SU-0097 BIF CABLE
SU-0097 SUNOPTIC, 4MM, FUSED HEADLIGHT CABLE, WITH MOLDED GRIP FOR LED
LIGHTSOURCES
(For International ordering please specify cord required)
Specialties
ENT/ORL
General Surgery
Pediatrics