Request a Free Trial
Try them for yourself and see what a difference our products make!
Schedule now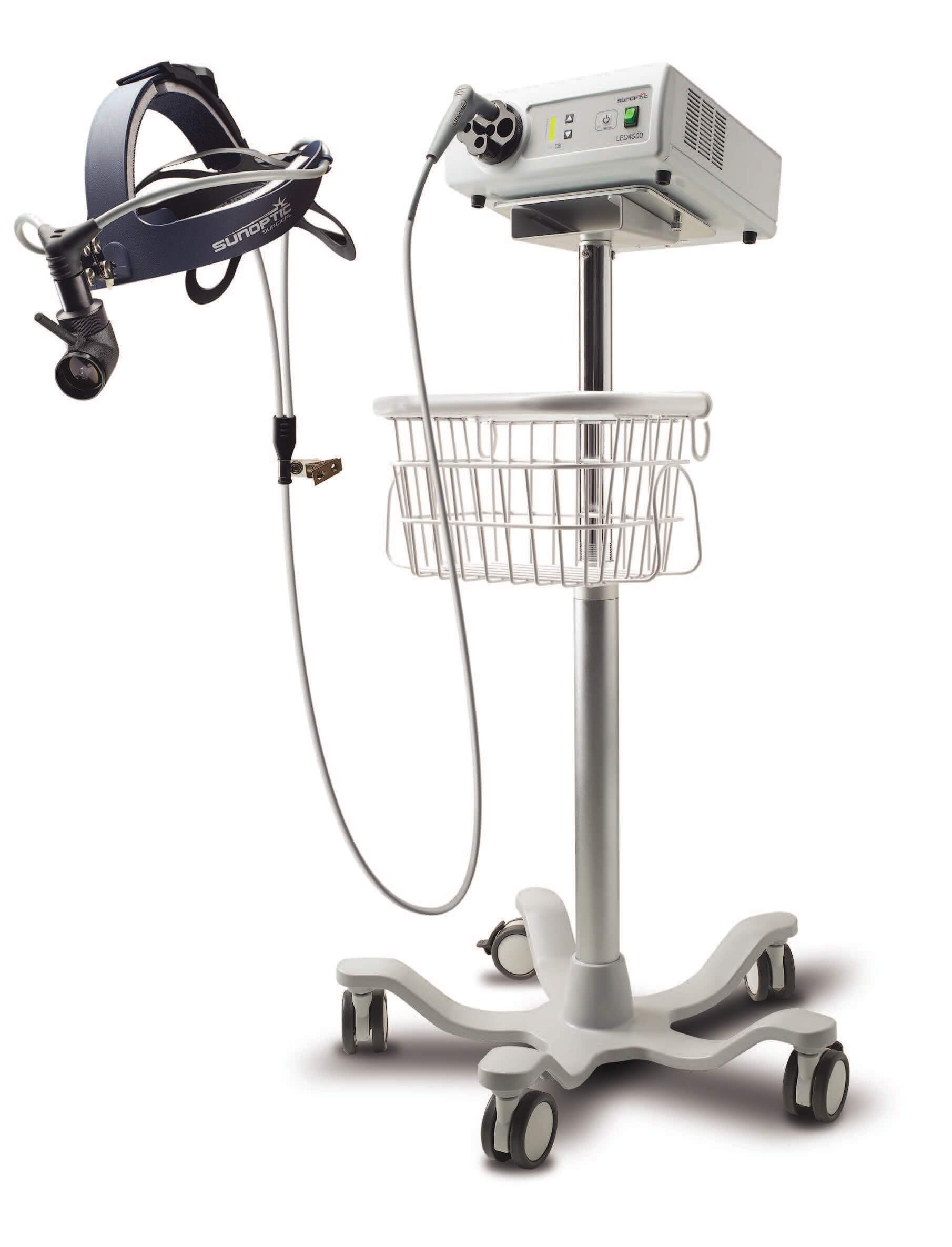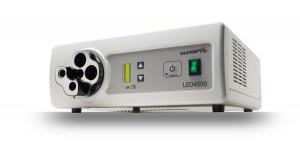 The Economy of LED built with the Power of Xenon.
The Sunoptic LED 4500 is the latest state-of-the-art LED light source produced by Sunoptic Surgical and is a further improvement on our unique LED engine design. When used with a fiberoptic headlight, the LED 4500 produces a uniform light spot with no distracting halo or shadows. With no lamps to replace and an expected life of 50,000 hours, the LED 4500 is a long-lasting, cost-efficient alternative to traditional xenon light sources.
The New LED 4500's compact size, quiet operation and ease of use make it ideal for working as an independent system or using it as a replacement for older light sources found on endoscopy towers.
Resources
Specifications and Features
• 105K Lux at 16"/40cm working distance when paired with a Sunoptic fiberoptic
headlight
• 20mm- 120mm adjustable spot at 16"/40cm
• Can be paired with LED specific headlight for maximum light transmission
• CRI rating of 70
• Color temperature 6500° for true color representation of tissue
• 120 watts
• Available with mobile floor stand
• Whisper quiet operation.
• 50,0000 hour expected life
• Lower cost of ownership in comparison to equivalent xenon systems
• Intensity control 0-100%
• 100-240VAC 50/60Hz
Sturdy and Reliable
No lamp to replace
Consistent Illumination throughout product life
Low-profile and whisper quiet operation
Minimal service requirements
Backed by our robust 3 year warranty
Ordering Information
SSL-4500T-SC-K – LED-4500 light Source with Standard CRI and "K" cord (For International ordering please specify cord required)
SSL0070T – Sunoptic Floor Stand
SG40-110-VHB -Fiber Optic Headlight for LED use- Navy Blue Headband with patented "RCS" clip, Bifurcated Cable with Grey Sheathing, 20-110 Variable Spot Module
SU-0097 – Replacement Headlight Cable-  4MM Fiber Optic Headlight Cable with HexaFUSE Fused Fiber Technology and ergonomic molded grip Handle

Specialties
ENT/ORL
General Surgery
Pediatrics