Request a Free Trial
Try them for yourself and see what a difference our products make!
Schedule now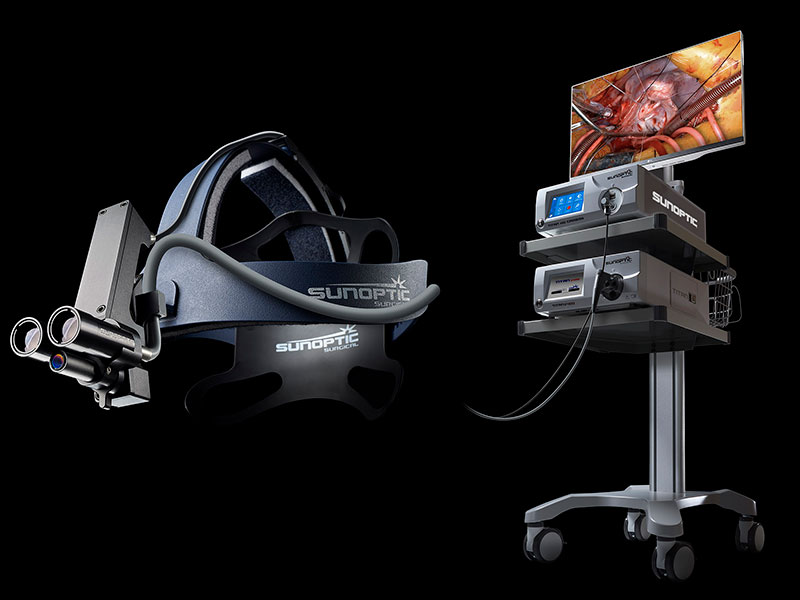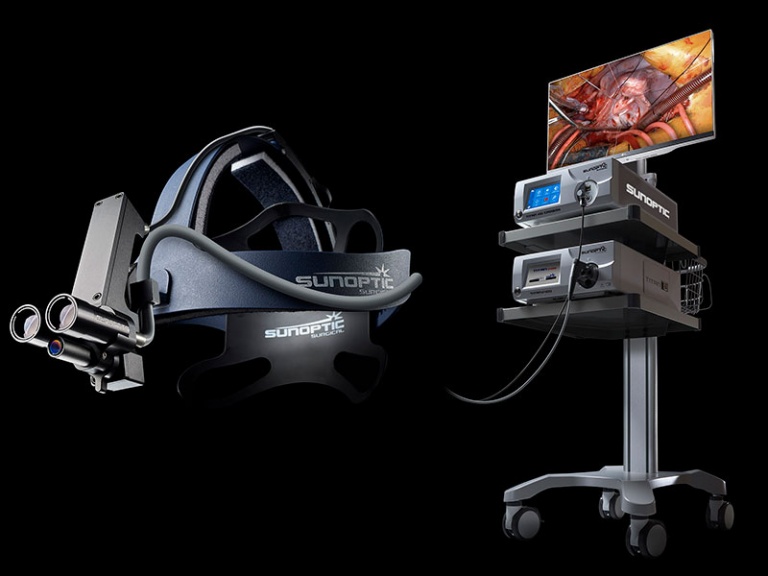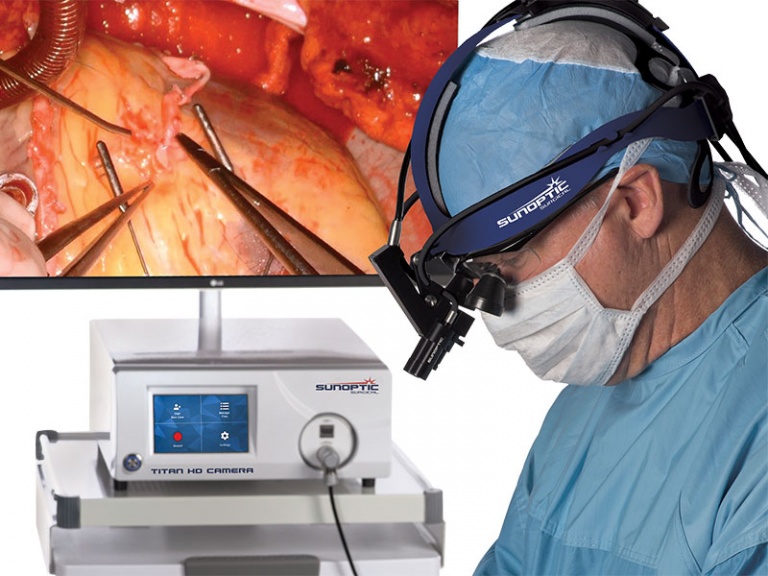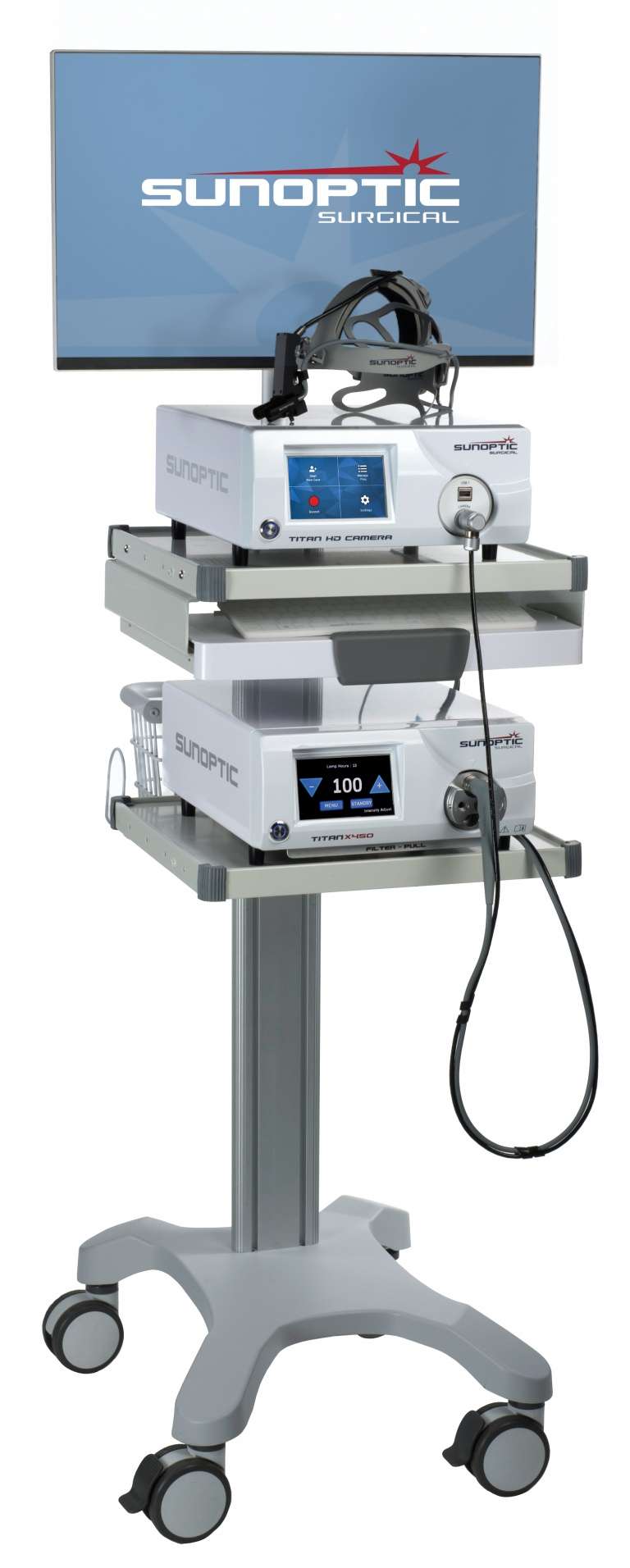 Our world-class engineers have developed a groundbreaking tool needed by every surgical team: a truly coaxial surgical headlight camera featuring a combined camera/light module patented design.
With the surgeon's point-of-view onscreen, teams collaborate easier and ensure procedure success. Surgical footage can seamlessly be shared with colleagues, at conferences and symposiums, and for surgical training and education.
This one-of-a-kind, robust system includes a built-in image stabilizer that works in real-time, helping to reduce the impact of surgeon head movement and resulting in an image that is more comfortable for staff and audiences to view.
The Sunoptic HDC–300 HD Headlight & Surgical Camera System provides superb videos and still images that are unparalleled in quality when presenting a surgeon's unique point-of-view of the surgical site.  See the difference this revolutionary system can make for your entire surgical team today by scheduling a no charge, no obligation trial.
Resources
Features
Real-time Image Stabalizer– reduces the "shakes" and prevents bouncy video image
True coaxial alignment of light and camera – One step adjustment of light spot and camera without sacrificing light output
1080p true HD picture (60fps) uncompressed video – for highest resolution and HD quality possible
Color enhancement for the cleanest image possible – sharp vivid HD Video
Paired with a TX450 xenon light source providing bright, white light that is 3x brighter than LED – better for MIS procedures and deep cavity procedures (thoracic)
Dual recording to both system hard drive and USB flash stick – eliminates wait times for file transfers. Videos and images are immediately available post-op
Up to 500GB of memory available
Auto adjustment to OR conditions – camera adjusts to lighting setup in any OR for best picture
Dual HDMI and DVI out ports – connection to any OR monitors
Capture video and stills – for teaching purposes, improving patient records, general documentation
Deep depth of field – 16 in/ 40cm
Export images via USB, network – ease in file management and transfer
Pair with existing recording systems – allows for use with any system
NEW! Included Cutting-Edge Surgical Camera System Features:
Aside from providing a unique surgeon point-of-view of the surgical site, the Sunoptic HDC–300 HD Headlight Camera System has many great user-friendly features that allow end users to personalize and capture surgical approach and technique:
IMAGE ADJUSTMENT:  The HDC–300 allows users to adjust settings of the camera image allowing them to customize the image to their specific needs. This includes color balance, as well as image brightness, gamma, and contrast.
CAMERA PANNING:  To ensure that the camera is always focused on the area the surgeon is working, Sunoptic developed an advanced revolutionary camera panning technology, which will allow OR staff to move the camera image over the desired area without having to enter the sterile field or physically adjust the camera/light module. This means the surgeon can continue working while the camera image is adjusted to become centered.
ZOOM: Allows end users to magnify the camera image to observe smaller structures, and zoom out in order to capture the entire surgical site.
USER PROFILES:  Recognizing that Surgical Headlights are often shared amongst surgeons and each may have their own preference for the how the camera image should appear, The HDC–300 includes three user profiles that specific setting can be saved to. These profiles can then be easily loaded at the beginning of surgical cases and will load all the user's preferred image settings.
Specifications
Voltage: 90-240VAC
Frequency: 47-31HZ
Power: 100VAC/2.9A, 240VAC/1.27A
Video Outputs: 2x HDMI, 2x DVI
Connectivity: 5x USB 2.0 ports, 2x Ethernet ports, 2x camera inputs (rear camera input optional0, 1x footswitch input)
Internal Storage (Typical): 12Mbps = 90 hours, 18 Mbps = 60 hours, 24 Mbps = 45 hours
CCU Dimensions: 13"W x 15.25"L x 5.25"T
CCU Weight: 16.0 lbs
Camera Weight: 0.85 lbs
Transport & Storage Conditions: -40 to 120⁰F (-40 to 50⁰C), 10 to 90%, non-condensing
Operating Conditions: 50 to 86⁰F (10 to 30⁰C), 30 to 75% RH, non-condensing
Schedule a no-obligation trial today to see the difference the Sunoptic HD Headlight Camera can make for you and your team.