Request a Free Trial
Try them for yourself and see what a difference our products make!
Schedule now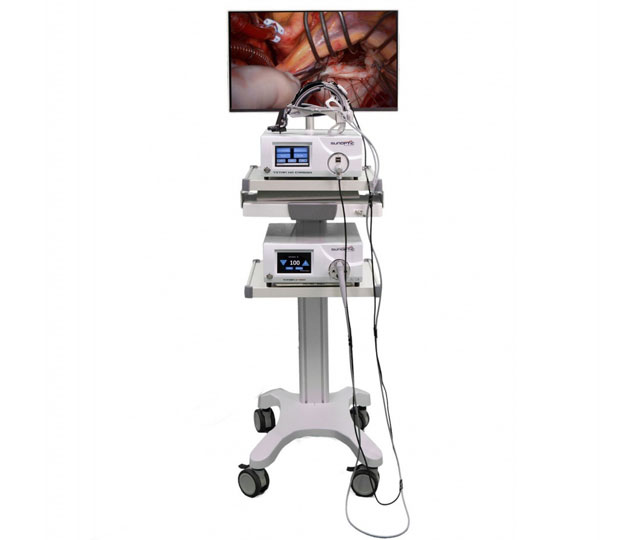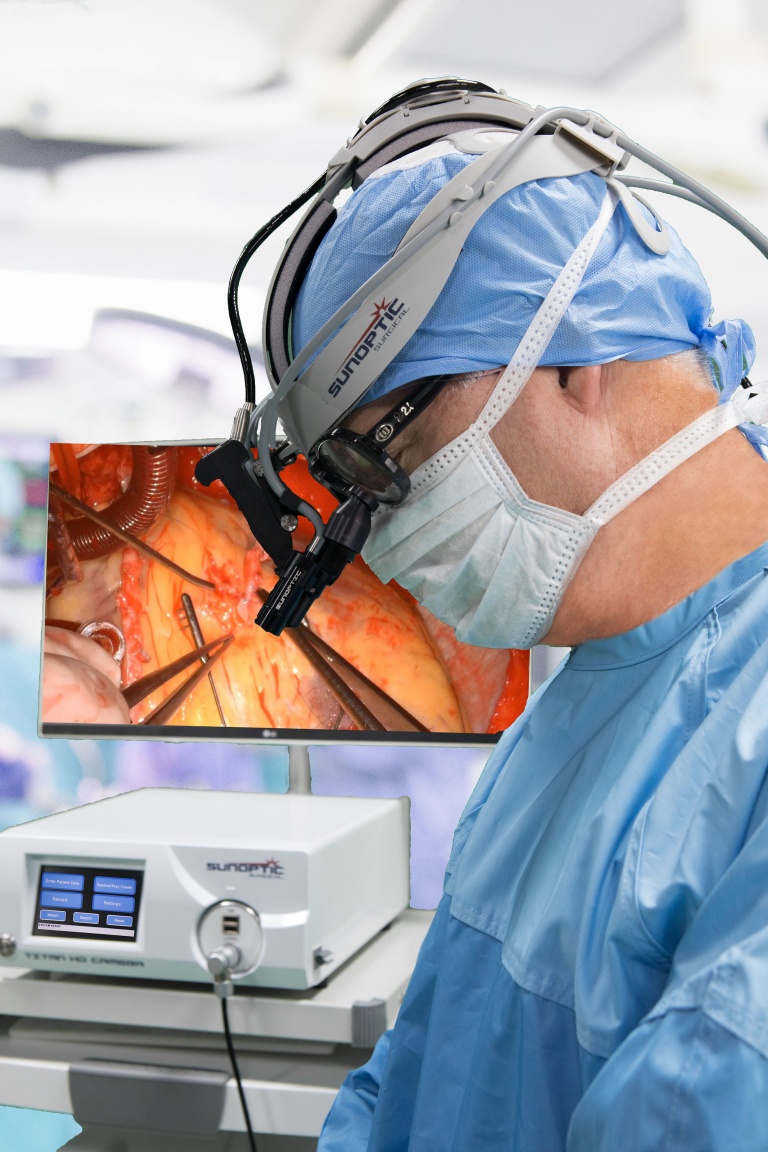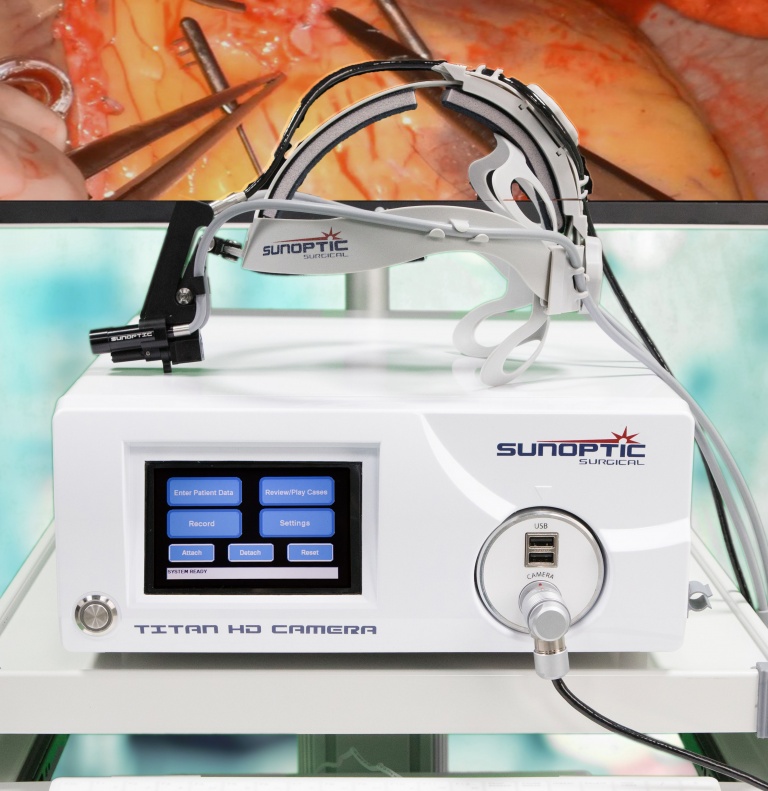 Experience Sunoptic's TITAN HDC-300 headlight camera for coaxial alignment with its Xenon light source 3x better than LED, plus stabilized, sharp vivid HD video and still camera
This new Sunoptic Surgical HD Headlight Camera is a departure from classic designs. We have developed a light weight, comfortable, ergonomic, headlight/camera module with a revolutionary technique for coaxial alignment. This new form of camera/light alignment means that the camera is fixed and locked on the center of the light spot at all times while providing a crisp image with true color representation. The system includes a built-in image stabilizer that works in real-time, helping to reduce the impact of surgeon head movement and resulting in an image that is more comfortable for staff and audience to view. When used together they provide videos and still images that are unparalleled in presenting a surgeon's point-of-view of the surgical site.
Resources
Features
Real time live image stabilization – reduces the "shakes" and prevents bouncy video image
True coaxial alignment of light and camera – One step adjustment of light spot and camera without sacrificing light output
1080p true HD picture (60fps) uncompressed video – for highest resolution and HD quality possible
Color enhancement for the cleanest image possible – sharp vivid HD Video
Paired with a xenon light source provides whiter light that is 3x brighter than LED – better for MIS procedures and deep cavity procedures (thoracic)
Dual recording to both system hard drive and USB flash stick – eliminates wait times for file transfers. Videos and images are immediately available post-op
Auto adjustment to OR conditions – camera adjusts to lighting setup in any OR for best picture
Dual HDMI and DVI out ports – connection to any OR monitors
Capture video and stills – for teaching purposes, improving patient records, general documentation
Deep depth of field – minimum focus adjustment needed
Export images via USB, network – ease in file management and transfer
Pair with existing recording systems – allows for use with any system
Specifications
Voltage: 90-240VAC
Frequency: 47-31HZ
Power: 100VAC/2.9A, 240VAC/1.27A
Video Outputs: 2x HDMI, 2x DVI
Connectivity: 5x USB 2.0 ports, 2x Ethernet ports, 2x camera inputs (rear camera input optional0, 1x footswitch input)
Internal Storage (Typical): 12Mbps = 90 hours, 18 Mbps = 60 hours, 24 Mbps = 45 hours
CCU Dimensions: 13"W x 15.25"L x 5.25"T
CCU Weight: 16.0 lbs
Camera Weight: 0.85 lbs
Transport & Storage Conditions: -40 to 120⁰F (-40 to 50⁰C), 10 to 90%, non-condensing
Operating Conditions: 50 to 86⁰F (10 to 30⁰C), 30 to 75% RH, non-condensing