If you're looking for the best and brightest surgical headlight replacement lamps, surgeons from around the world turn to SunOptic Surgical for the highest quality products.
Sunoptic Surgical's CeraLux®, Medical Headlamp Replacement Light provide a better color reproduction and are a trusted brand in both the imaging and specialty lighting industries.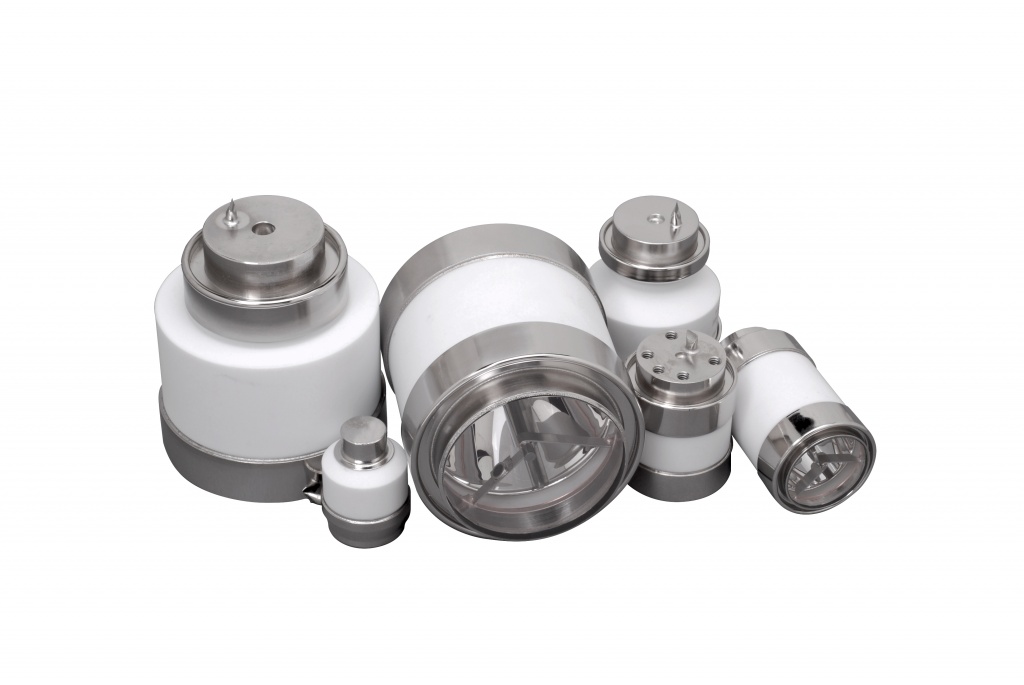 Call Sunoptic Surgical 877-677-2832 for your surgical headlight replacement lamp today.
Sunoptic Surgical is focusing on CeraLux® a line of ceramic xenon short arc lamp, which has been trademarked CeraLux®. These lamps are tougher, have better color rendering and do not pose environmental issues. Our design does not compromise quality for cost. We have managed to eliminate our costs from the start. Our small size and narrow focus allow us to stay true to our goal of providing the best service and value in the imaging lighting sector.
Sunoptic Surgical has been trusted and respected worldwide for over 40 years. They design and manufacture high-end, high-value surgical light sources, wireless camera systems, headlights, and high definition cameras.
Sunoptic Surgical, a leader in medical device supply, is dedicated to the development of state-of-the art surgical equipment. As an internationally recognized brand we are committed to continuous improvement and customer satisfaction. Our headquarters is located in Jacksonville, Florida. It has its own manufacturing plant where all of our products can be designed, tested and manufactured. We are committed to solving the lighting and light delivery needs of our customers around the world.
Here are a list of our Surgical Headlight Replacement Lamps:
SSX1854 – REPLACEMENT LAMP FOR OLYMPUS CLV190
For use in the Olympus CLV190
SSX1576 REPLACEMENT LAMP FOR PENTAX EPK-I, Y1882
This CeraLux® lamp is utilized as a replacement in the endoscope of market-leading medical manufacturer Hoya / Pentax; it is a 1.4", 300-watt lamp with an elliptical reflector. Replacement Lamp for Pentax EPK-i; the replacement IR Filter may be ordered separately as SSX1136
SSX1583 Replacement Lamp for ACMI-Gyrus
SSX1582 Replacement Lamp for Da Vinci
Intuitive Da Vinci 300w (Newer Systems)
SSX1579 Replacement Lamp for Linvatec and Applied FiberOptics
SSX1495 – Replacement lamp for Stryker X8000
Replacement Lamp for Stryker 8000 in Luxtel's Assembly SSX1567 Only.
Please note that this Lamp will not fit into a Stryker Heat Sink, only into a LuxteL Heat Sink Assembly SSX1567.
SSX1492 – Replacement lamp for Stryker X7000
Replacement Lamp for Stryker X7000 in LuxteL's assembly SSX1571
Please note that this Lamp will not fit into a Stryker heat sink, it will only fit into a LuxteL assembly SSX1571. The OEM's housing will need to be re-used.
SSX300BF-10F Replacement Lamp for Da Vinci
da Vinci Surgical System (Older Systems)
SSX1130 – SSX150AF Replacement Lamp for Fujinon EPX2200
SSX150AF
The CeraLux® 150AF is the endoscope replacement for Fujinon/Hoya Processor.
The SSX150AF is a 150-watt lamp with a parabolic reflector.
SSX150AF features high-intensity illumination; a power range of 100-150 Watts. The SSX150AF has a broad spectral range with 5900-degree Kelvin color temperature, all in a compact size.
SSX300BF with Digital Timer, Replacement lamp for Olympus, Fujinon, etc
CeraLux® 300BF w Timer * On line sales only available in the 50 US states. Outside the US, please call or e-mail for service.
SSX1846 Replacement Lamp for Olympus CLV180
SSX1846 is a direct replacement for the Olympus part number MD631with an alignment pin inserted. If your Olympus CLV180 also requires a pluggable timer purchase our part number SSX1555 in addition.
SSX300BF Replacement lamp for Olympus, Storz, etc
CeraLux® 300BF
B Body Size
Compares to the Excelitas PE300BF; PerkinElmer 300BF; Vaconics VAC 300BF; UXR 300BU; GE CXE 300BF; Pilling Weck 528303; Welch Allyn 04980-U
The CeraLux® 300BF is the product of choice for market leading medical equipment manufacturers such as Integra (Luxtec), Olympus, Pentax, Storz and Smith & Nephew. The SSX300BF is a 1" diameter, 300-watt lamp with a parabolic reflector.
SSX175BF Replacement lamp for Olympus, Storz, etc
CeraLux® 175BF
B Body Size
The CeraLux® 175BF is the product of choice for market leading medical equipment such as Integra (Luxtec), Olympus, Pentax, Storz and Smith & Nephew. The SSX175BF is a 1", 175-watt lamp with a parabolic reflector.
About SunOptic Surgical
Ergonomic Designs
We have more than 40 years experience and know what doctors need to do at their best. All products have been designed to provide comfort and performance for surgeons and doctors.
Made in the USA
All products are developed, designed and manufactured in the United States of America. Every product we produce goes through a rigorous quality control protocol to ensure that it meets both our high standards as well as the requirements of our customers.
Integrated Solutions
All of our products are manufactured in one location, based in Jacksonville, Florida. This allows us to provide cutting-edge technology as well as superior quality.
Brightest Technologies
Our light sources outperform the rest and illuminate surgical cases around the world. With ongoing research and development, we go beyond what a light source should be.
Trusted Company with Hospital Buying Groups
We are proud to be a vendor approved by the HealthTrust and Premier Group buying organizations for hospitals across the country.
Surgical Replacement Lamps for Your Headlight Camera
The world's top engineers have developed a new tool for all surgical teams: A coaxial surgical headlight camera with a combination camera/light module.
Collaboration is easier when the surgeon's view can be seen on screen. This makes it easier to ensure successful procedures. This allows surgeons to seamlessly share surgical footage with their colleagues at conferences and symposiums, as well as for education and training.
This unique, robust system includes an integrated image stabilizer. This minimizes the impact of surgeon heads being moved and makes it easier for both staff and audiences to see.