CALL: 877-677-2832
If you're looking for the highest quality, best & brightest LED Surgical Headlight for Sale in Houston, TX, we can quickly deliver to your hospital or surgical center. We offer the best & brightest surgical headlights made right here in the U.S.A.
Trusted and respected globally, Sunoptic Surgical designs and manufactures surgical light sources, headlights, replacement parts and components for medical, surgical, and dental industries.
Best Fiber Optic Surgical Headlight
Sunoptic Surgical is a leading LED Surgical Headlight manufacturer dedicated to developing some of the best surgical headlamps available anywhere for more than four decades. As an internationally recognized brand, we're devoted to maintaining our continuous improvement and customer satisfaction centric approach. Located in the beautiful city of Jacksonville, Florida, our headquarters has its own manufacturing facility where 100% of our products are designed, tested, manufactured and shipped. We're dedicated to providing solutions to our customer's light delivery and illumination needs worldwide.
The Sunoptic Difference
Lighting the way in the medical industry
Recognized as the leading provider of surgical headlights
Always researching new and innovative ways to deliver illumination to the surgical site
Prompt responsiveness to customer feedback and input
Delivering the world's only 400-watt xenon headlight system for the most demanding surgical cases
Providing illumination solutions to surgeons worldwide
ISO 13485 certified
The Gold Standard in Headlight & Camera System for Cardiac Surgery: The HDC–300 HD!
Our world-class engineers have developed a groundbreaking tool needed by every surgical team: a truly coaxial surgical headlight camera featuring a combined camera/light module patented design.
With the surgeon's point-of-view onscreen, teams collaborate easier and ensure procedure success. Surgical footage can seamlessly be shared with colleagues, at conferences and symposiums, and for surgical training and education. Meet the HDC-300 Headlamp Video System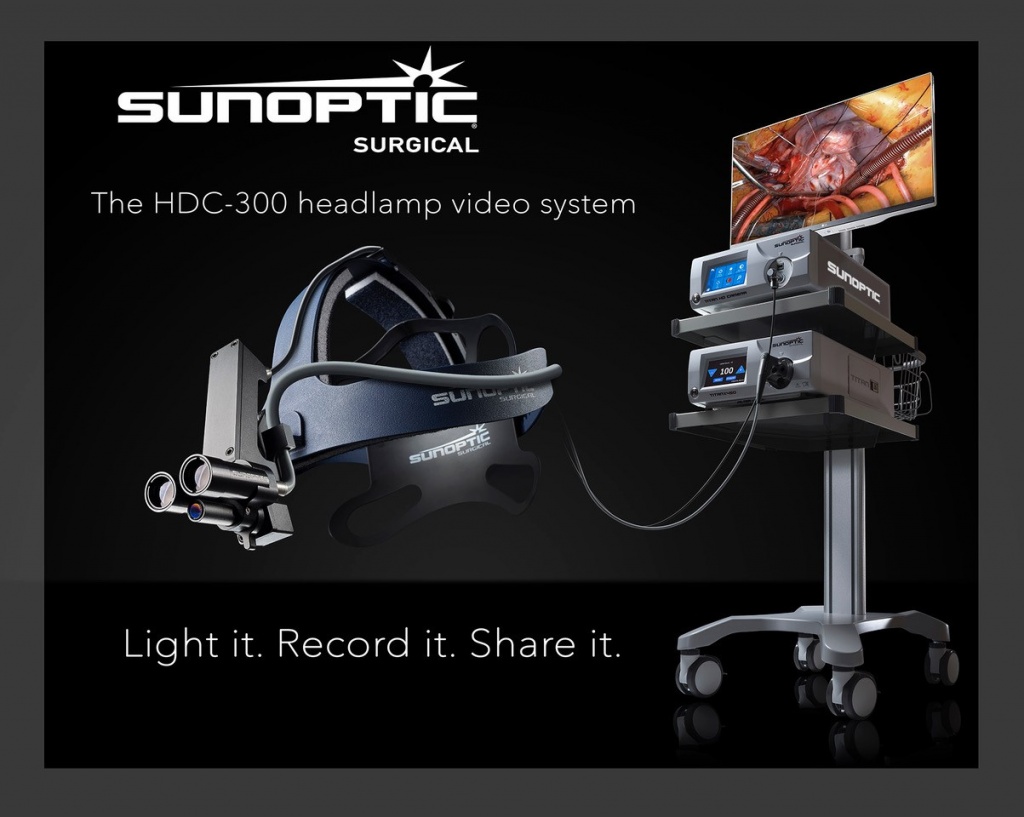 If you're in Houston, call for a trial with Sunoptic Surgical's TITAN X450 with 400 watts of bright white light, making it the only light source on the market with this amount of light in the surgical suite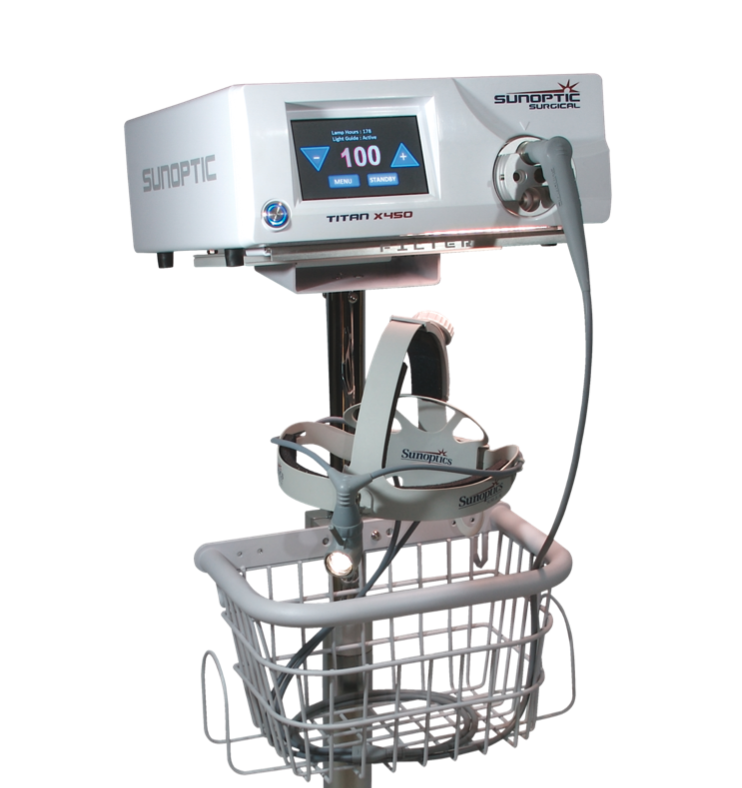 The TITAN's 400 watts of bright white light is the only lightsource on the market that delivers this amount of light to the surgical site.
Features
New Ceramic body elliptical lamp
New Touch Screen Controls
1,000-hour lamp
Dual Fan Cooling System
External Air Filter
Automatic Shutter
Standby Mode
New Mechanical Lamp Alignment
Consistent High Lux Output
Internal Self Diagnosis