CALL: 877-677-2832
When it comes to surgical lights, quality should always be a doctor's top priority. SunOptic Surgical provides the highest quality surgical lighting system to surgeons all over Beverly Hills, CA, making it the perfect choice for any surgeon looking for superior performance and superior results.
Surgical Lights Designed With The Highest Quality Standards
SunOptic Surgical's lights are designed with the latest technologies and highest quality standards, ensuring they are the most advanced and reliable surgical lights available. From their advanced LED technology to their superior optics, SunOptic lights provide the best performance and brightest illumination available. With their customizable settings, each light can be tailored to a surgeon's individual needs, ensuring the best possible outcome for their patients.
In addition to superior performance, SunOptic lights also come with a range of features that make them an even more attractive choice. Their ergonomic arm allows for easy adjustment and maneuverability, while their customizable color temperature settings ensure that the surgeon can always have the perfect lighting for their procedure. SunOptic's durable construction and easy-to-clean design make them a long-term investment that will stand the test of time.
The Best Quality Surgical Headlight for the Price
When it comes to affordability, SunOptic Surgical offers the best value for the money. They offer competitive pricing and flexible payment plans, making their lights more accessible to the widest range of surgeons. SunOptic also provides a range of accessories and add-ons, allowing surgeons to customize their lights to fit their specific needs.
In short, SunOptic Surgical provides the highest quality and most advanced surgical lighting system available, ensuring superior results and a safe operating environment for every procedure. With their superior performance, range of features, and affordability, SunOptic is the perfect choice for any surgeon looking for the highest quality surgical lighting system.
The Gold Standard of Surgery Headlight and Camera Systems: Our HDC–300 HD!
Our world-class engineers have developed the breakthrough tool every surgical team needs: a true coaxial surgical headlight camera with a patented design of a combined camera/illumination module.
With the surgeon's perspective, the on-screen team can more easily collaborate and ensure a successful procedure. Surgical recordings can be seamlessly shared with colleagues in meetings and symposia, and can also be used for surgical training and education. Learn about the HDC-300 Headlamp Video System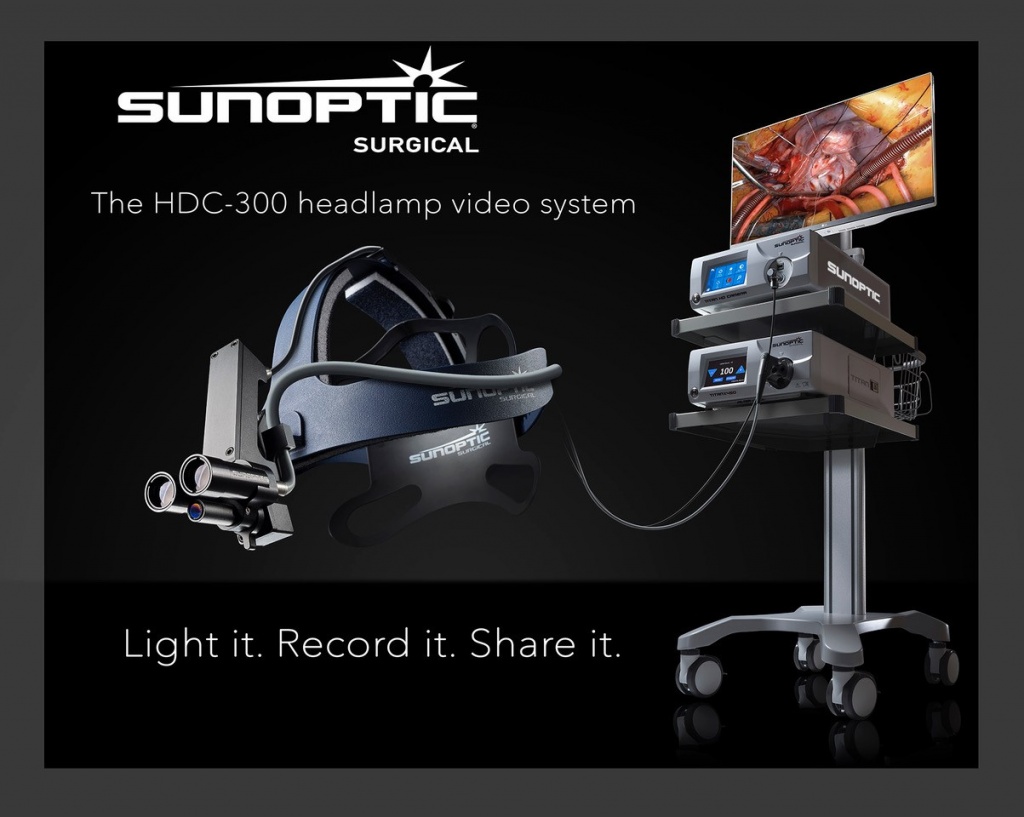 Learn more about the TITAN X450 with 400 watts of bright white light, making it the only light source on the market with this amount of light in the surgical suite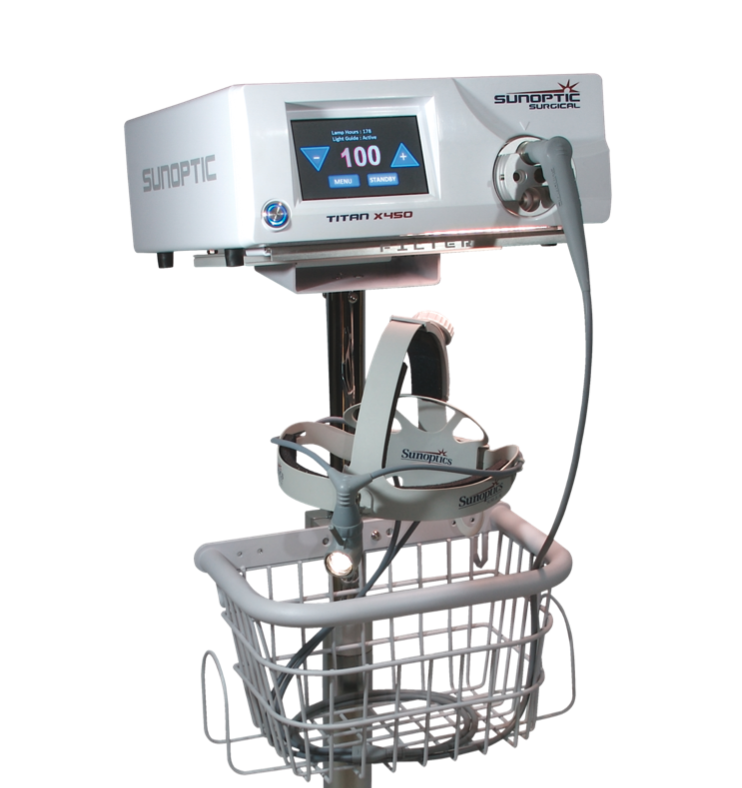 The TITAN's 400 watts of bright white light is the only lightsource on the market that delivers this amount of light to the surgical site.
Features
New Ceramic body elliptical lamp
New Touch Screen Controls
1,000-hour lamp
Dual Fan Cooling System
External Air Filter
Automatic Shutter
Standby Mode
New Mechanical Lamp Alignment
Consistent High Lux Output
Internal Self Diagnosis